Welcome to AntivirusAmericas.com


Avast antivirus has been awarded the prestigious Top Product of 2020 Award.

Antivirus Americas – Cyber Security Business Solutions!
Nowadays, all companies and businesses take more seriously the installation of antivirus and security patches on all their devices, because cybercrime every day finds new ways to steal personal information that can be used for profit, theft identity, and even information hijacking.
Antivirusamericas is a company that guarantees a safe digital environment for our corporate users. We have highly qualified staff, prepared and committed to the security needs of our users. With a presence throughout Latin America, handling high standards in computer technology, which makes us the safest, most responsible, reliable, and solid option in terms of services and technical solutions.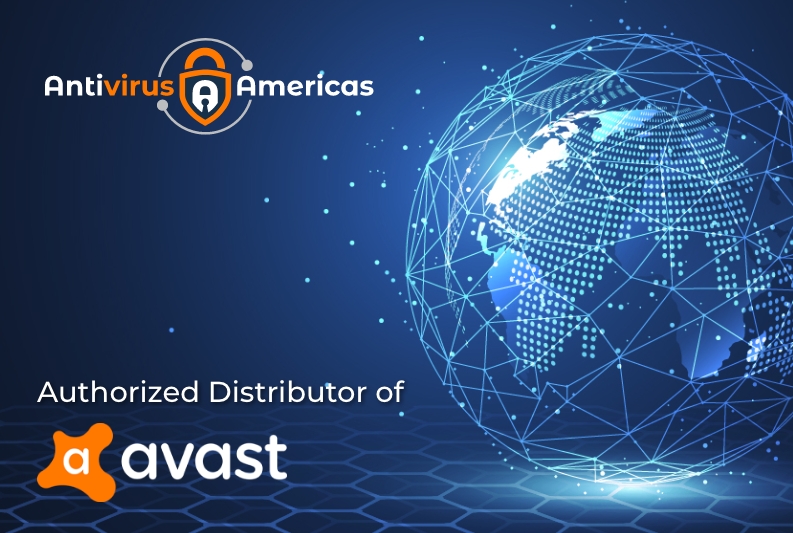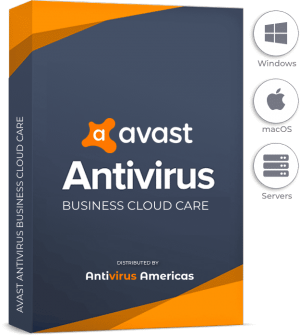 AVAST ANTIVIRUS from $ 39.99 Annual!
Why Avast Products?
Lightweight. It does not require many computer resources.

It's the best antivirus protection available, with anti-spyware, anti-rootkit, and strong self-protection built into itself to prevent any malware from disconnecting you.

Updates its virus definition database daily.

 It has a good heuristic; which is the technique used by antivirus to recognize malicious code such as viruses, worms, Trojans, etc. and that are not in your database.

Like most antivirus, it protects in real-time and also monitors the most common entry routes for viruses, such as P2P programs, instant messaging programs, and email.

 It is an antivirus that detects viruses of all kinds, even those that are capable of modifying themselves.
Avast Business CloudCare antivirus is a complete PC and other device protection suite, the application in its latest version, has numerous functions and multi-functional security tools to protect your PC. It has a modern user interface, has a multi-year Avast license, is friendly and intuitive, is very easy to use, and is very powerful. Avast Business CloudCare is compatible with Mac OS (OS X 10.10.5 Yosemite and above), Windows 10, 8.1, 8, 7, Vista or XP SP3 *, 256 MB or more of RAM and 1,5 GB of hard disk space. Avast Business CloudCare is constantly updating its virus definition database, meaning your computer will be protected against the latest spyware, viruses, and potentially dangerous websites. The Spanish application has a large and active community that quickly alerts the development team to new security threats, those that are quickly opposed and are included in the Avast database.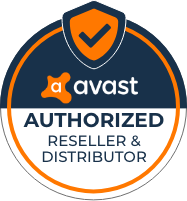 Features for your total protection

Web Shield
Block dangerous websites before opening them to ensure they are safe.

Email Shield
Continually check for threats in emails.

Behavior Shield
Stop dangerous programs and applications on your device.

firewalls
Filters network traffic and stops untrusted connections.

Realsite
Block phishing webistes from stealing your information.

VPN
Disguise your online identity

REMOTE DESKTOP
(Optional)
REMOTE DESKTOP (REMOTE ACCESS) allows you to take full control of all your PCs from anywhere in the world. With the CloudCare agent, connect securely to any device. This tool works remotely, solves problems, performs tasks, restarts computers, transfers files, and you can also chat with users.
Work remotely
Transfer files
Record screen sessions
Text, audio and video chat
Draw on screen
Virtual pointer
Share remote screen
Share local screen
Dual monitor support
View system resources
Remote computer restart

Avast has 400 million users – join avast
Avast's 400 million users are 400 million reasons why Avast is a leader in digital security. All devices that have an Avast product are a source of real-time intelligence on new and current threats. This is what makes it possible to stop more than 66 million threats every day. By being part of Avast, you will help strengthen your network.

Maximum certified protection against zero-day attacks.

Award for leadership and global excellence in the growth of terminal management 2018.

Awarded 5 Advanced + Awards for minimal impact on PC performance.
Happy customer
My experience with Avast antivirus has been really excellent, a few months ago, thanks to this software we were able to prevent a hacker who infected one of our remote workers' laptops from stealing all the information that is important to us, we do not know how important it is And we believe that it cannot happen to us until it happens. I recommend the product 100%.
Protected Client
I started by placing Avast antivirus in my house and ended up placing it on all the computers in the office, a really complete product that really protects our data and devices, very easy to install, friendly and has technical support service with remote access to improve even more the experience. Widely recommended.
Loyal Customer
After going through several antiviruses and being equally hacked, I really had a hard time believing that there was a product adapted to my needs, none of the products I used was responsible for anything and little attention was received. Understanding the need for protection, I decided to try Avast Antivirus, and it has been wonderful, since then we have not had more cyberattacks and the service has been complete. I recommend it.
Read the latest news and tips for a safer digital life
Need Help or Have Questions?
We are here to provide any help you may need. For technical problems or help with installation, use our SUPPORT form to open a support ticket. If you have product questions or if you need information about the product, please use this contact form or if you prefer to speak to a representative call us at (305) 302-5543.  If you want us to call you back, specify that you want us to call you on the following form, and include your phone number and we will be happy to answer any question you may have. If you have a current subscription please include your order number.